Versus Market URL
Main URL: http://pqqmr3pzlmccdks2cwfrwimm6gqp6a2v5rlj5xm6uap4c5pmwo63oiyd.onion
Mirror: http://q2f7swt5zztmt26m7cce465zrprpv4eyhl27qoerpsf4rpkdvgtmroid.onion
Short URL: http://dark.pe/vs
Status: Running.
Products to buy: drugs, fraud, digital goods, counterfeit items, services.
Currencies accepted: BTC, XMR.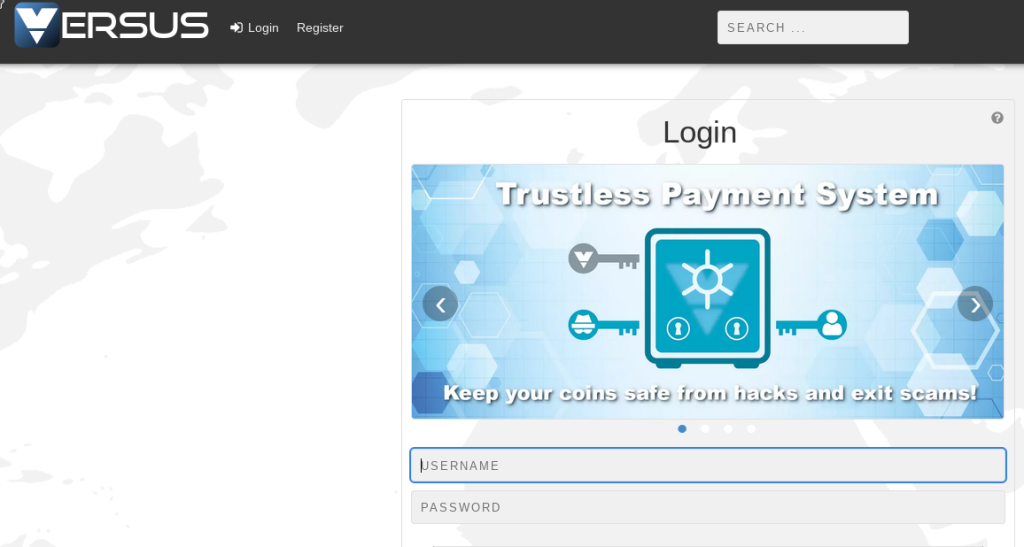 Versus Market is also a big trading hub with all kinds of illegal goods and services available. But that's not enough to build a trust, isn't it? Thus, you might appreciate 2FA with PGP, Escrow with Multisig, and wallet-free payments. This combination of wide product range and efficient safety measures is hard to resist.
---